More info



Instruction:
1. The way to drop out the drip tip is tilting it, it's more convenient comparing to pulling out straightly.
2. You can add an drip tip , using the 510 Drip tip connector.
3. The upper and lower rings are adjustable , you can choose more ways to adjust airflow.
4. Fumytech exclusive prebuilt twisted wire , which can give a better experience in vaping.
5. The diameter & plane of screw are larger ,which can be more convenient to rebuild.
6. Larger space to accommodate more cotton and e-juice. Deep juice well, 9.3mm height,would allow to stock more e-juice.
7. The upper airflow control outside ring is disassemble, which will alow you to clean it.
Notice :
Do not drip e-juice to lower airflow vent, and do not drip e-juice to exceed upper airflow vent surface.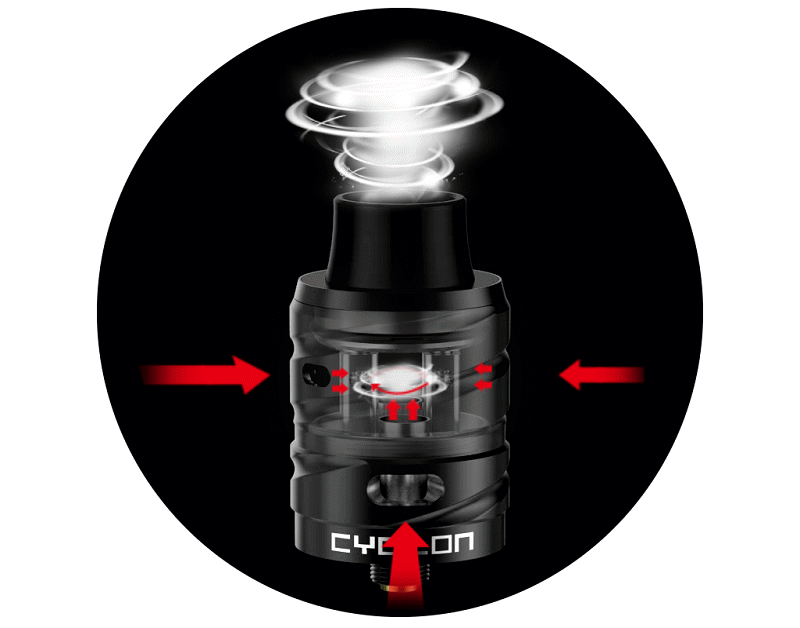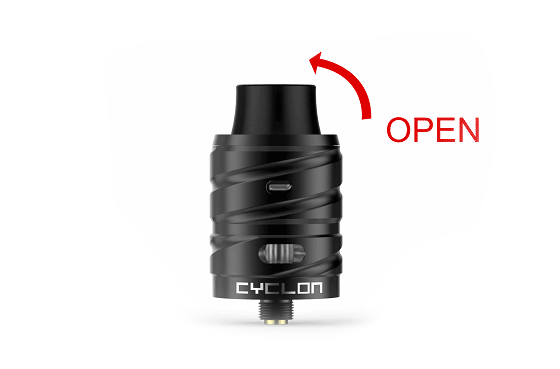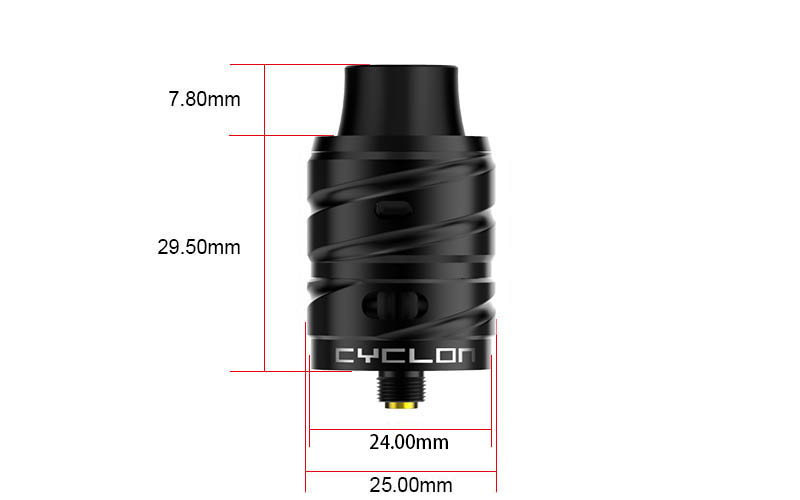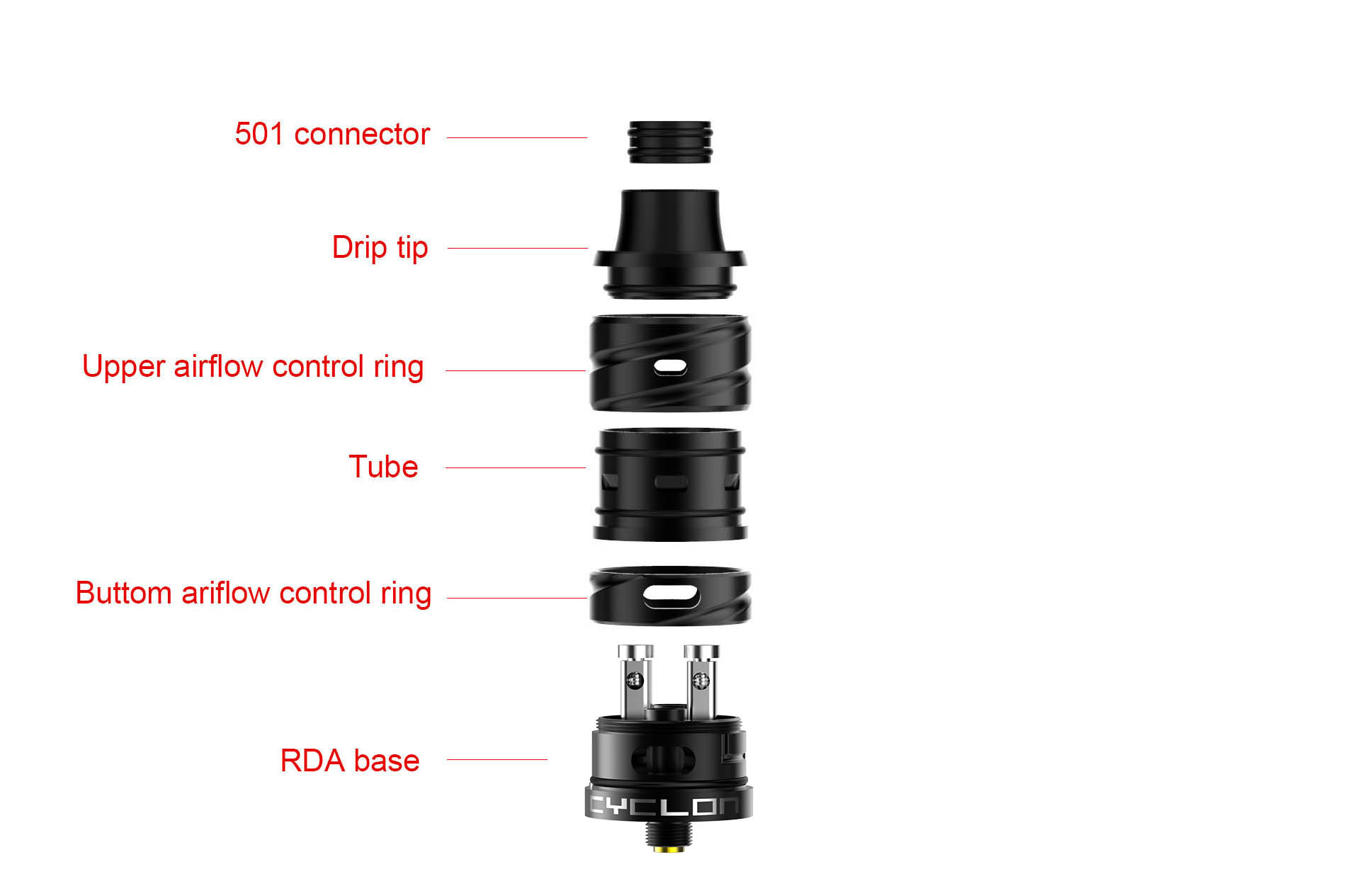 Parameters:
Size:Φ25*45mm
Colors: Stainless steel, Black
Main Material : Stainless steel #304
Package includes:
1pcs x Fumytech Cyclon RDA
1pcs x Cotton Bacon 2
1pcs x "Φ2.5mm" Philips Screwdriver
2pcs x "M3*P0.5" Philip's head screw
4pcs x 0.4ohm Coil Fused Clapton Kanthal Core --GA A1- Wrapped --GA Nichrome
4pcs x Silicone ring
1pcs x 510 Drip tip connector