Kit Purely Pocket

Display all pictures
More info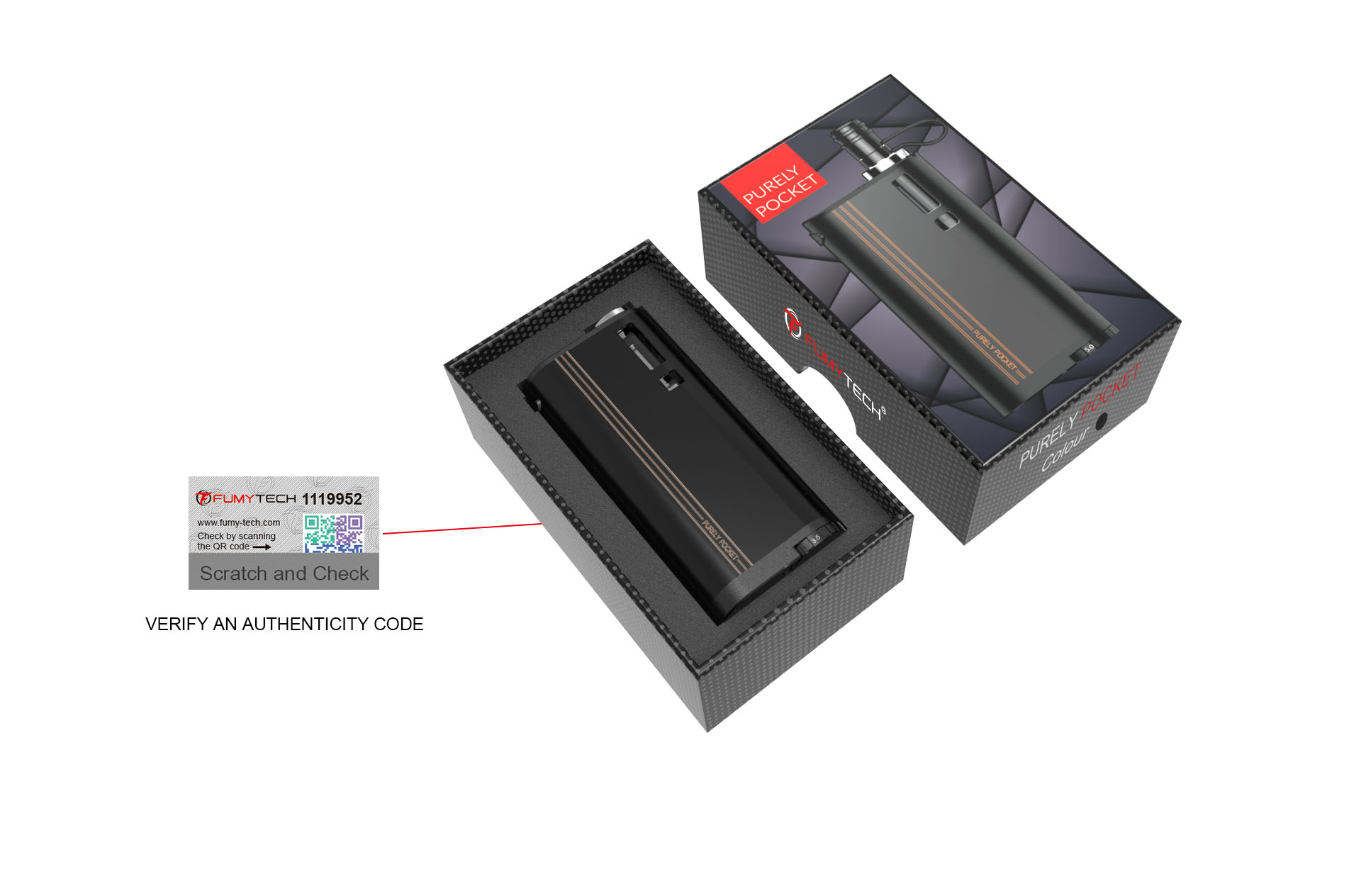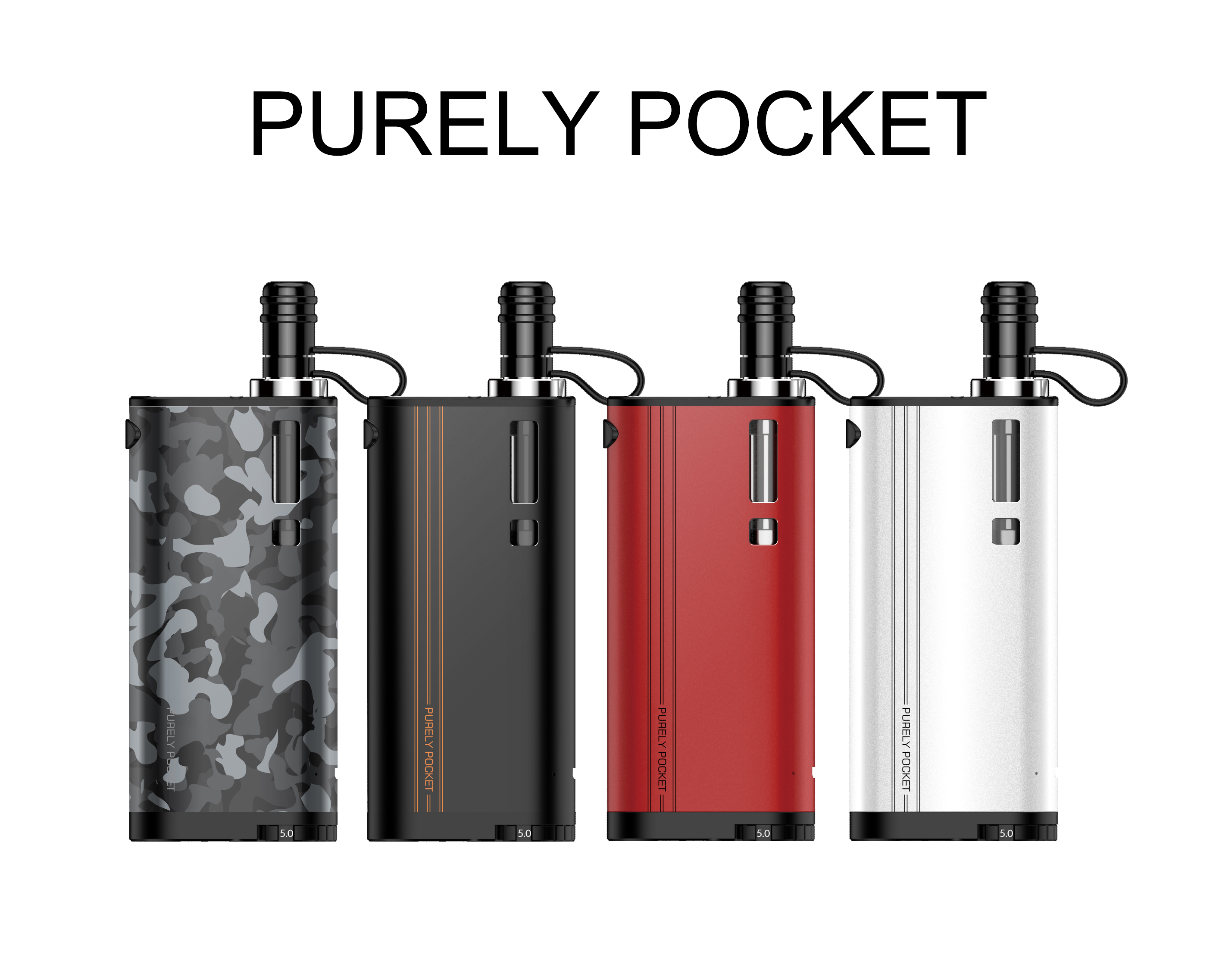 Features:
Atomizer
1.Drip tip: dust preventing and heat insulation drip tip
1)contains a silicone cover to prevent the dust entry
2)inside the stainless steel , there is heat insulation material
3)same size as real cigarette, similar feel.
2.Glass tube with juice capacity of 3.0 ML
3.Two kinds of coils to choose:0.7 ohm and 0.9 ohm
1)0.7 coil is a more rich-clouds ,better flavor type .
2)0.9 coil is more adjustable on the voltage adjustment.
4.A special leakage preventing cup structure inside the air inlet
5.Magnetic connecting structure on the base.
Bettery:
1.Battery indicator light in two colors: white and red. White means higher than 10%,red means lower than 10%.
2.A large battery capacity of 2300 mAh.
3.Tank visible strcture.
4.Spring loaded gold-plating electrode.
5.pre-built metal cup structure , around the electrode, to prevent leaking.
6.Side charging port, more convenient to use.
7.Adjustable voltage :3.5V-5.0V. (coil ohm bigger than 0.6 ohm)
8.One button to turn on / off, and vape.
9.Four colors to choose: camouflage,black,red,white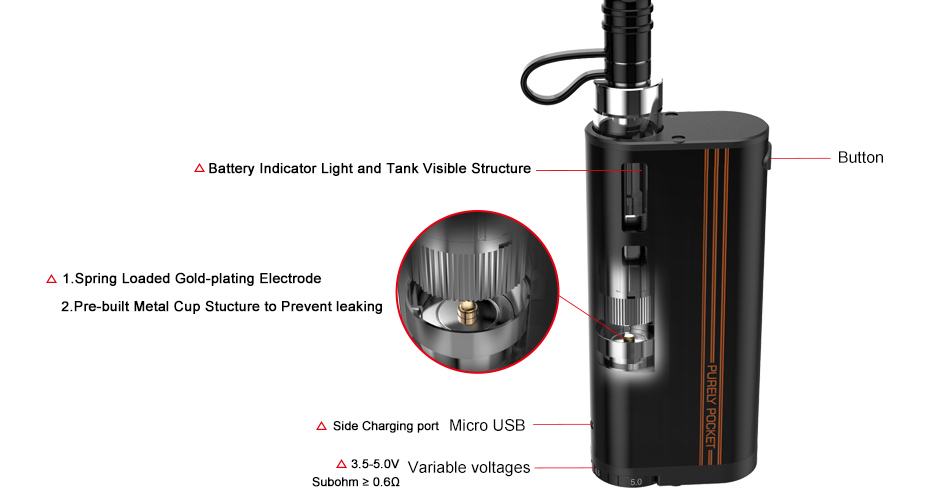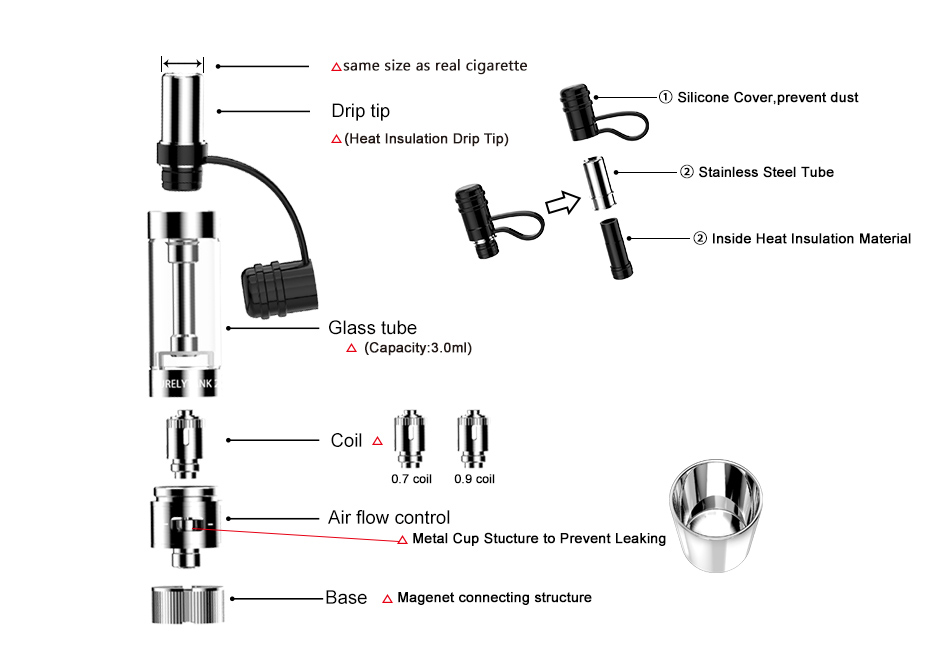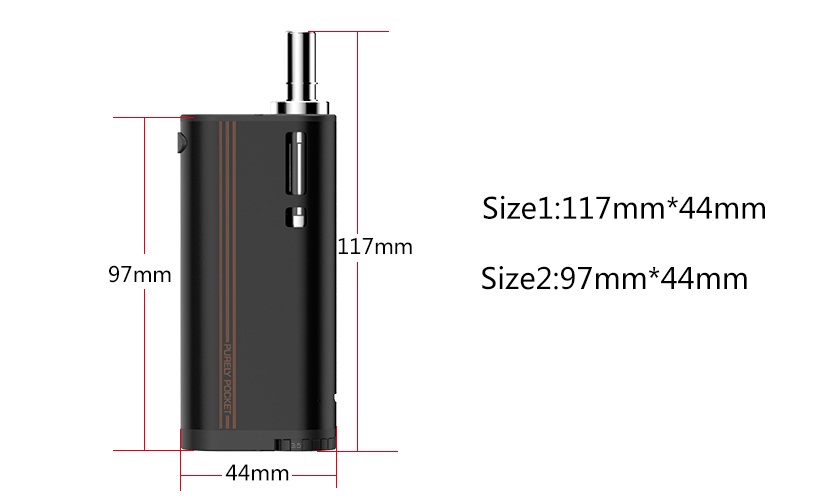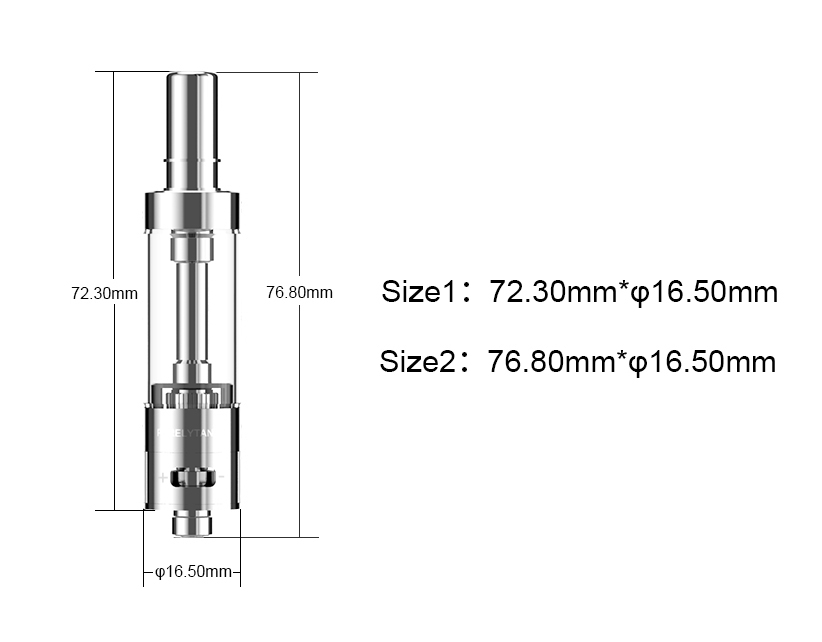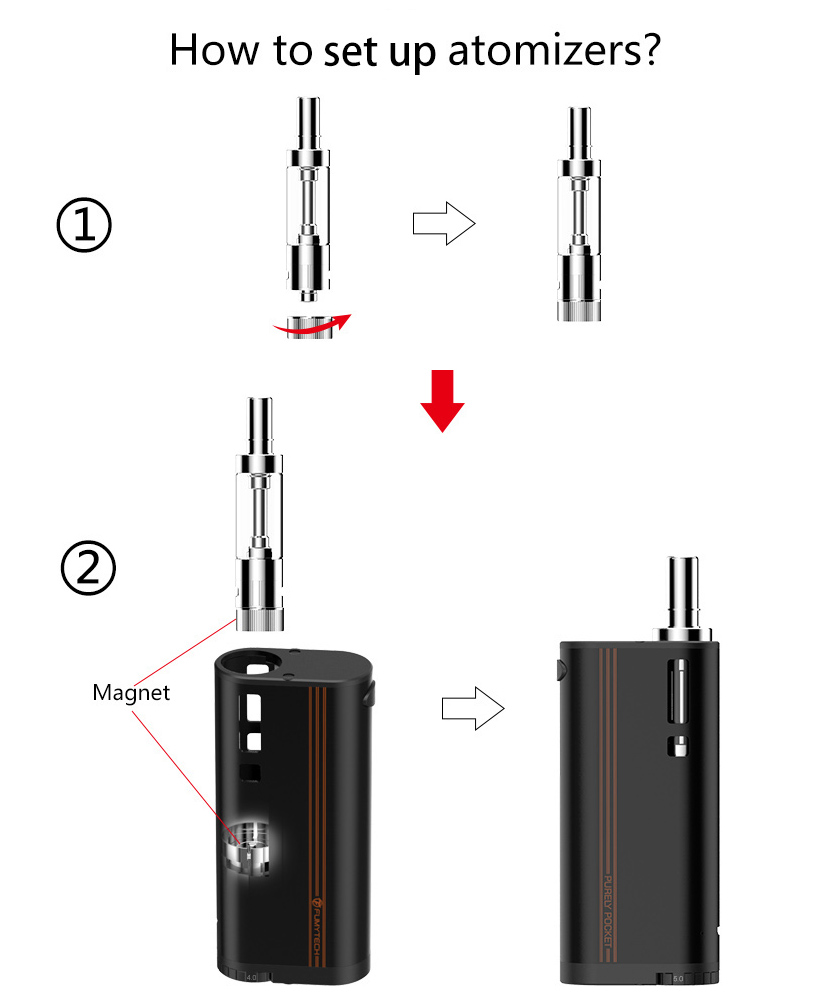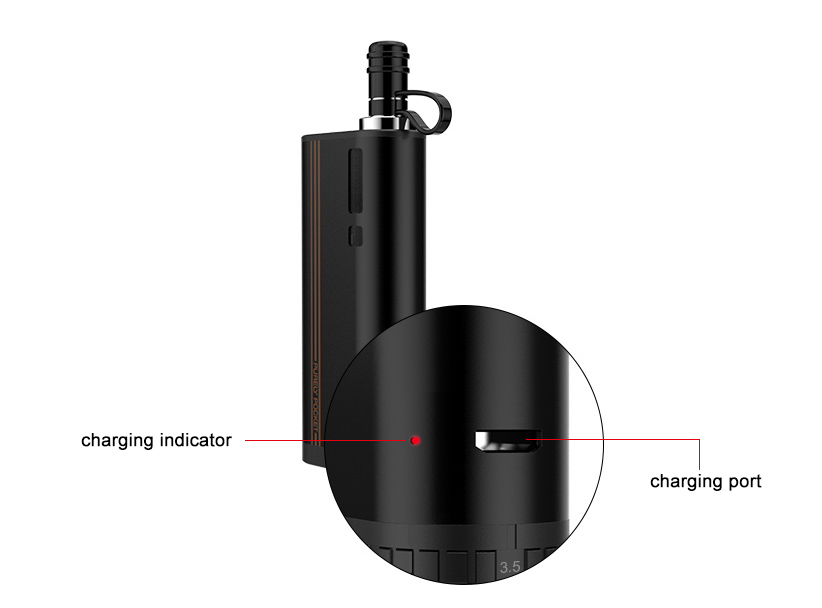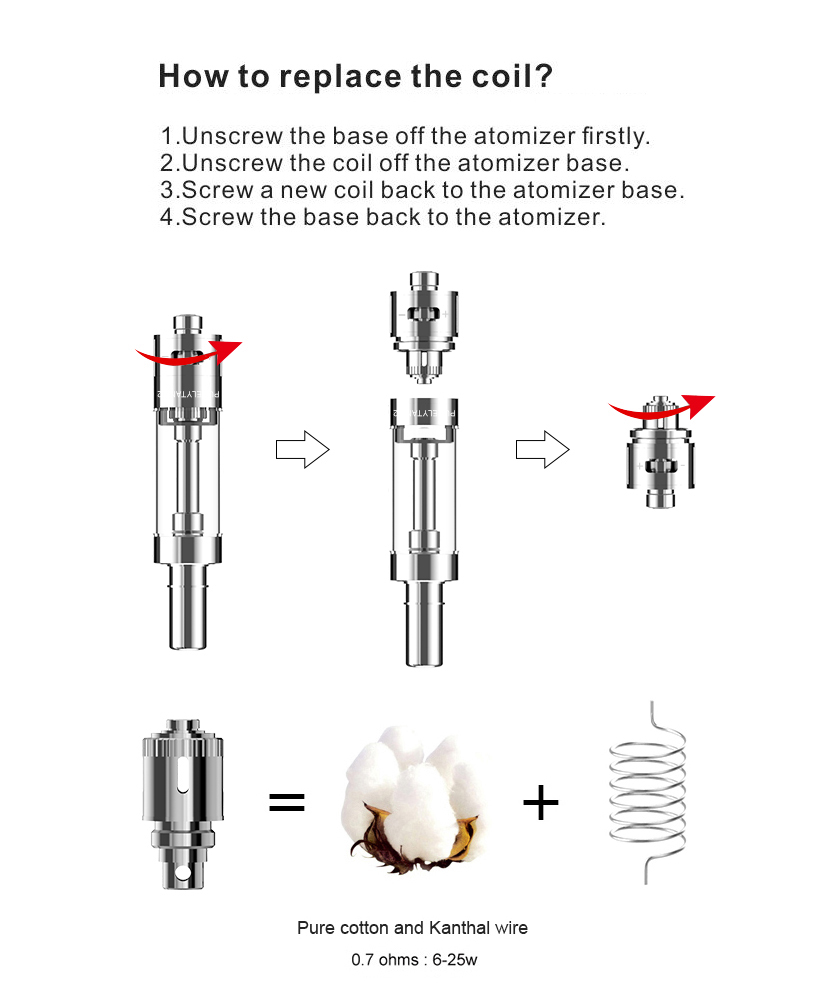 Release date

07-26-2018

Status

Production finished