Ferobox 75TC

Display all pictures
More info

Ferobox 75TC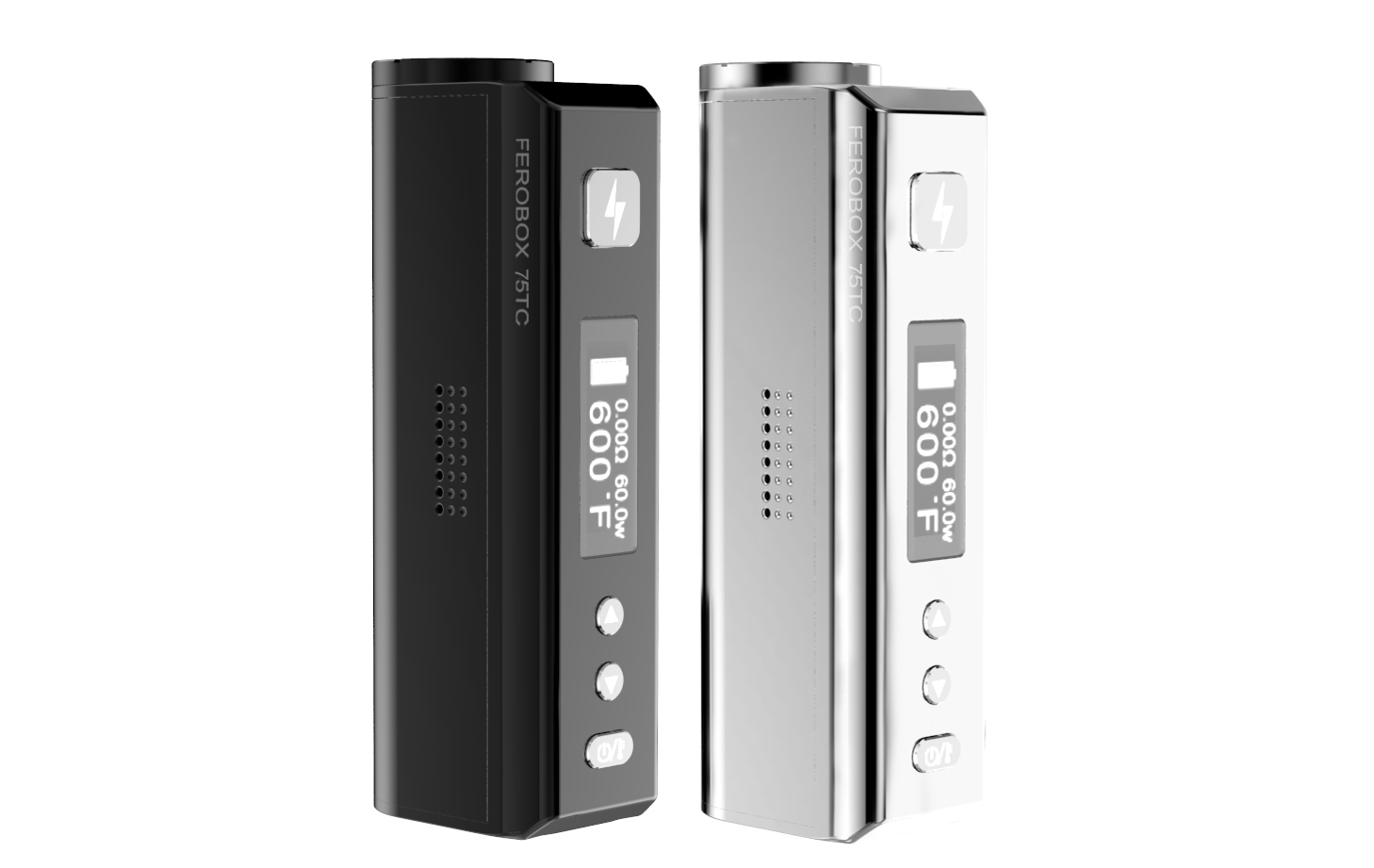 This product includes:
1 * Ferobox 75TC
1 * Micro USB Charger Cable
1 * Warrenty Card
1 * Gift Box
1 * Manual english,french, chinese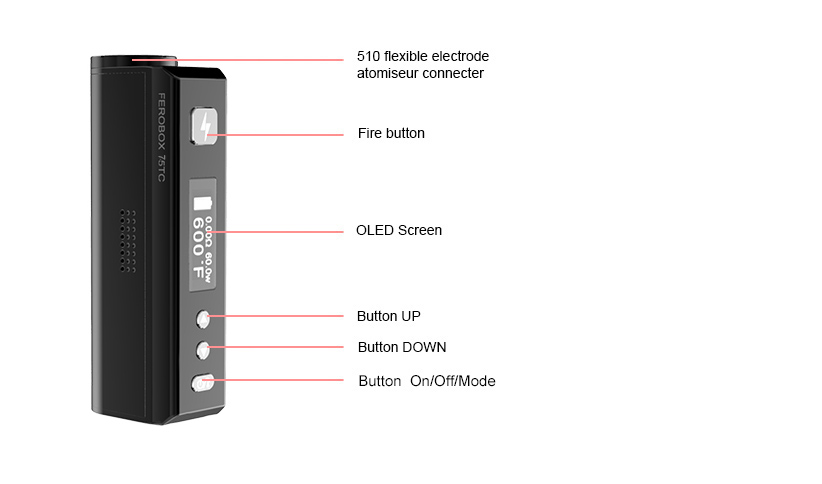 Functions:
Flexible electrode
Replaceable atomizer connector: Screw the connector, replace two pieces of accessories pen, screw them.
One button to turn on/off
Long press down arrow button & on/off button simultaneously to lock your settings and buttons (you can continue vaping in your custom setting)
Display screen can be reversed when you long press up and down contorl button simultaneously.
System automatically detects the resistance of new Nickel and Tian coil,when you screw a new nickle/Titan coil on. It's convenient to do the temp control.
Integrated ohm-meter chip: ultra GXO 0.001(accuracy of 1/1000)
Rapid precise detection technology developed by FumyTech: it allows a self detection of the coil resistance at least 200 times per second.
Replaceable battery
Make temperature control easier
Parameter:
Voltage: 3.2-10.0V
Power range: 3-75W
chip: FM-75GTS
Colors: Grey smoked, smoked chrome
Thread: 510
Temperature setting range: 90-315 ℃, 200-600 ℉
Resistance Support: (1)Mod Mode: 0.15-3.0ohm, (2)Temperature control mode: 0.07-1.0ohm
Compatible with almost all types of wire :kanthal, titanium, nickel, stainless steel, ceramic...
Requirement of battery: 18650
Material: Zinc Alloy, Stainless steel
Special Anti-Scratch treatment
Battery size: 22 * 35 * 90.6mm
Protections:
Protection of 10 seconds vaping
protection against Low voltage
Protection against short-circuit
Protection against discharge
Protection against overheating
protection against chip collision
Protection against battery reverse
Protection against Default coil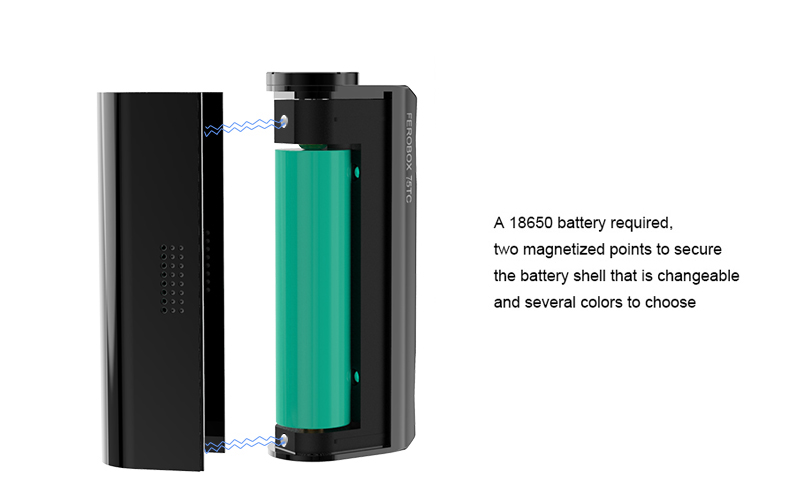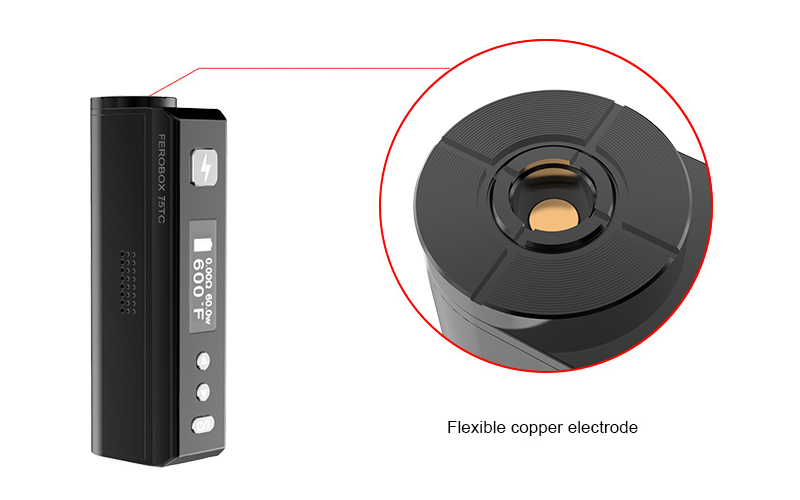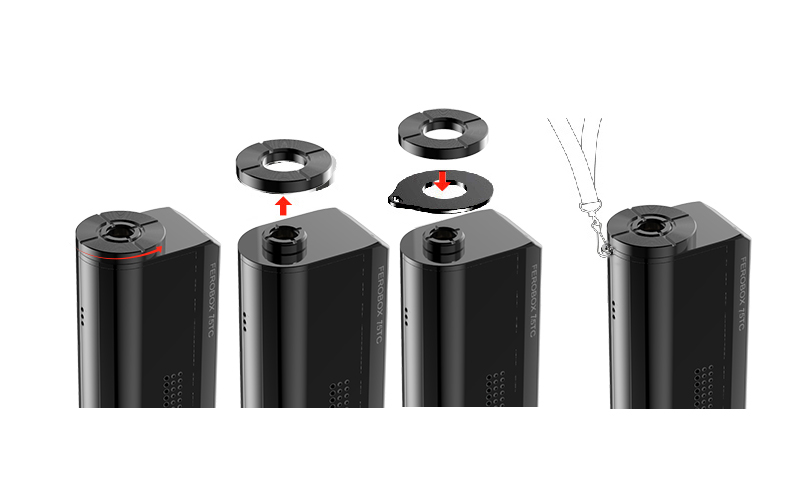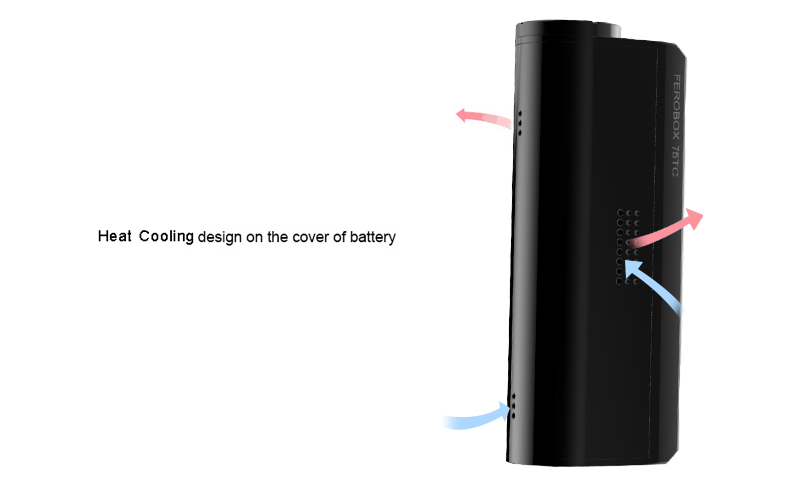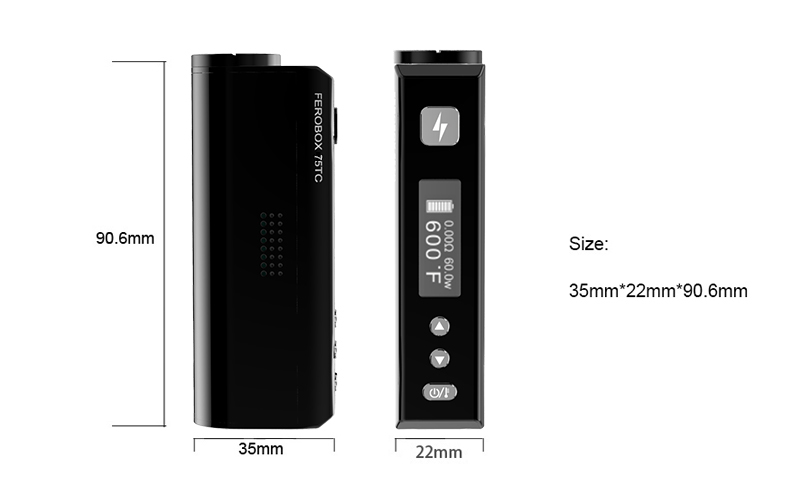 How to charge ?

Ferobox uses bottom USB port to charge. Plug the USB cable into battery bottom
and plug the other side of cable into power supply The battery will get into charging
status immediately. Power symbol displays dynamically.